There are tons of accountants in the city of Los Angeles. Some of them are amazingly good, and others are poor. As a business owner or an individual, you only want those who are going to be the best. Learn more about accounting, in general, on this link here.
Searching for the one does not come easy. Although there's everything available on the internet, you need to know what must be done before locating the one you need. Going through companies and seeing how they all claim to be excellent means nothing to you.
No company has an honest logo. No one will write down "We're good, but you might consider someone else for the money." That's why you need to conduct your own research and find the perfect choice. We're here to help with this search. Follow up to see what our tips for this are.
Think about your needs first
There are two main options when you're looking to hire an accountant – hiring them inside the company, or hiring them as an outsourcing agency.
You should think about what suits you best. Some people like the person working for them to always be present in the office, while others prefer to outsource and have the entire problem solved easily and fairly affordable.
If you outsource, you'll need to pay for their services less. You don't need to involve anyone within your team. No additional expenses and taxes. Instead, you just send the data and get the results back. Clean and easy.
However, some people are concerned about the safety of the information. Even though all outsourcing companies will sign a non-disclosure agreement, it's still safer to have everything done within the office. See what a non-disclosure agreement is on this link: https://www.investopedia.com/terms/n/nda.asp.
On top of this, medium and big companies simply have too much data to be inspected and done, that they need a team of people that will be dedicated to the job. So, they choose to have people working for them alone instead of letting someone else decide when to do the job.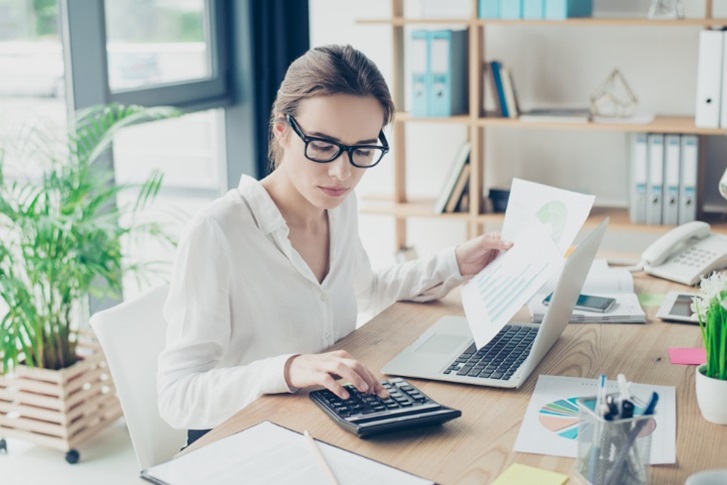 Look for a highly-skilled and experienced one
Whatever you choose an option, you should know that you only need an account that is going to be amazingly skilled and experienced in what they do. Having a college degree from the best universities in the world is an excellent thing to put in the portfolio, but theory and practice are different.
You need someone who has been working on accounting jobs for years. You need experienced people to do the job. They are easily going to find the flaws, if there are any, and will instantly find a solution for them. If they've been working on this for a long time, they can find a solution to anything.
Imagine if you have an issue that might endanger the entire company. You need a trustee, who will know how to handle the pressure and will do everything in their power to solve it.
Accounting companies in LA have thousands, if not millions of clients. Some of them are the best in the world. Searching for this kind of company means you can't go wrong.
So, when you're looking for the best accounting services Los Angeles has to offer, you need to look only for those who have a long time of experience in working with this. Consider only companies that are well-known for what they do, and that has proven countless times that their work is amazing.
Check out reputation online
To search for skills in accountants is like searching for people with great personalities. You see them, they seem nice, but how can you know? Skills are proven after a particular accountant works for you. Or, after you do enough research on the internet and find out everything about them.
Reputation is tightly connected with the skills and the experience. It is easily researched. There are lots of pages that are ranking businesses. For example, there's BBB or the Better Business Bureau. It is an official and trusted institution that ranks companies based on several points with various methods.
Opening BBB will give you access to the reputation of most accounting companies in LA. All you need to do is set the search filters, and you'll easily find out everything that you need.
Then, there's the super-popular Yelp. This is a place where you can research more than just accounting companies. It is useful for this one too. See what people think about these businesses. Ordinary people who had the chance to work with some of them will share their experiences on the platform.
Read some more about it. See if there are companies that have no stain in their portfolio, and who are the companies you need to avoid. Some of them are amazing, and others are poor. You need only those who are amazing.
Are they located near you and are they available?
When you're searching for an accountant, you want them to be available for you. You also want them close enough so you can have regular meetings. This is not a digital area, and you need to have them physically present so you can discuss possible issues and solutions.
If you manage to do this and find a company that is close to you, has no clients that will have higher priority than you, and you'll always have dedicated accountants to answer your calls and questions, it means you're getting a great service.
Conclusion
These few features should be addressed before looking for the best one. If you manage to find a highly experienced and skilled person or company, and if they have an excellent reputation, it means you're on the right track.
Finally, it will be best if they are located close, so you can have everything done in person. Make sure you do your research, find someone who's going to be perfect under these terms, and you're good to go.